"Our mission is to empower the lives of those we touch
through education of mind, body, and spirit."
YOUR HOME FOR
Integrative Medicine
Cornelia Franz MD is central Florida's premiere pediatrician in integrative medicine.  Looking for a holistic pediatrician and a practice that will listen and help you find root cause?  Look no further.

The Franz Center is a cutting edge pediatric practice providing traditional and alternative medicine for children and adults.
We offer a combination of conventional pediatric care and a holistic / whole body approach to health through a variety
of healing methods, including, but not limited to, homeopathy, Traditional Chinese Medicine, herbal
supplementation, mind/body medicine, and nutrition as medicine.
DO YOU LIVE FAR AWAY?
Are you unable to come
in for a visit?
The Franz Center now offers convenient well and sick visits for
children and adults from the comfort of your own home.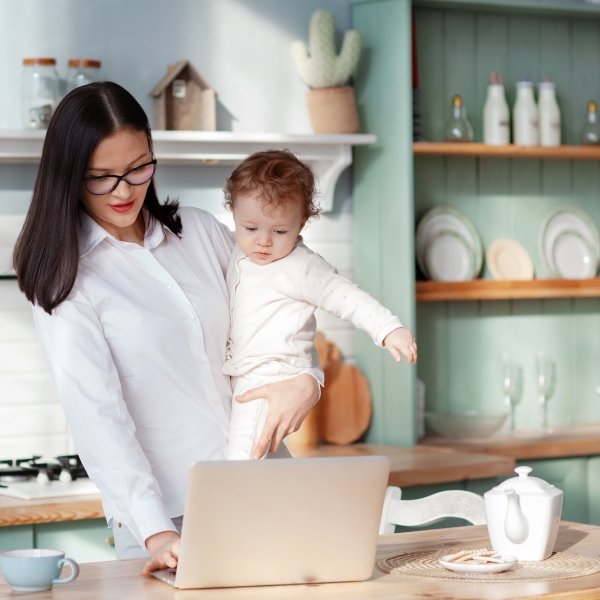 NEW
Total Health Plan
The Franz Center is pleased to offer a new model of care congruent with 21st century medicine. As of January 1, 2023, this new model will take effect.
We have two plans:
There is a ONE TIME $100 registration fee for each NEW person enrolling in the plan. This is not a yearly fee, and is the same for BOTH PLANS
We are happy that we can focus on people and be more solution oriented. Because our services are different from traditional care, we can take time to listen, educate, and empower our families.
Total Health Plan 1 for self pay.
The monthly membership fee is as follows:
$75.00 a month for one member enrolled
$150.00 a month for a family of 2-4 (members enrolled)
$225.00 a month for a family of 5 or more members enrolled.
Lab Tests and Procedures included in your TOTAL HEALTH PLAN 1 plan include:
Strep testing, flu testing, RSV testing, Covid antibody testing, and urine analysis
NOT included in your monthly fee:
a. Vaccines
b. Our herbaceutical teas and other products
c. Our PCR testing (DNA testing for bacteria, viruses)
d. Neurofeedback
e. Acupuncture
f. We do partner with lab facilities that can offer low cost lab fees for additional testing.
g. Ear Piercing
h. Nebulizer treatments
Total Health Plan 2 – hybrid model for those with insurance.
We are accepting Aetna, BCBS, Cigna, Employee Health Network AND UNITED HEALTH CARE
The monthly membership fee for the FAMILY is $35.00
It is per family, NOT per child.
This helps cover the additional costs for insurance like preauthorization, referrals, and other aspects required by the plans.
We still file your insurance.
Copay, co-insurance, and deductibles per child will still be collected at the time of service as usual according to your insurance plan.
EVERY January begins deductible season for insurance plans, and we will be collecting $100.00 per child per visit on any insurance plan with a deductible until the deductible has been met. Cigna deductible season begins every October.
Newborns have a special plan of $320.00 for the first month then begins the concierge plan and billing.
We file insurance for tests / vaccines (a-d) and items (e-h) below remain out of pocket expenses.
a. Strep testing, flu testing, RSV testing, and urine analysis
b. Vaccines
c. Nebulizer treatment
d. Our nasal swab PCR testing (DNA testing for bacteria, viruses)
e. Herbaceutical teas and other products
f. Neurofeedback
g. Acupuncture
h. Ear Piercing
A Plan That Works For You
If you come once a year and neither of these plans fit, please contact our new patient/concierge coordinator by email: frontoffice@thefranzcenter.com. She will be able to assist you further.
We are excited about our new ability to offer the
quality of care we have dreamed about for years.
"Our journey with the Franz center has been one that has been both beautiful and transformative. Dr. Franz has a way of empowering her parents that is exceptional. She educates, listens, and truly cares. When we have seen other providers at the practice, it has been the same wonderful experience. Her providers are smart, caring, and confident leaders that partner with you in the care of your child. I walked through the doors of The Franz Center two years ago with a medically complex child trying to navigate the waters and heal her ailments. My only regret is that we didn't find The Franz Center sooner. I have no doubt that if we had been in their care from the beginning that we would have saved ourselves a lot of heartache and trauma. My daughter is now thriving and healing. She is improving in ways that I have prayed for and only imagined. I am forever thankful for The Franz Center and everything that they have done for my child and myself. It's truly a unique place of healing."

"We found the Franz Center right before I had my first child. We interviewed other pediatricians who refused to listen to our concerns. What is most striking about Dr. Franz is that she listens intently. She treats each child as an individual versus robotically following guidelines. She asks questions, she observes, she thinks outside the box and most of all she cares. She employs common sense solutions that work. We learned two of our children are neurodiverse. Dr. Franz helped us put a plan in place including body typing and Ancient Chinese Medicine. Within a month of treatment and diet changes my child told me she loved me for the first time and the strange guttural sounds she made went away as did her constant congestion. She also started to accept hugs. Dr. Franz carefully monitored my kids and introduced us to homeopathy, cranial sacral therapy, and occupational therapy which all helped throughout our journey. I never thought my child would be able to even cut with scissors, write, or socially interact like others, but now as teens my kids are doing theater, animating, writing at a college level and more! They both now love hugs. I'm not sure where they'd be with the guidance of Dr. Franz. She is truly a one of a kind doctor.…"
Shop our online apothecary to buy your favorite products!